I have a Milwaukee Porta-band saw and wanted a way to convert it to a stationary vertical band saw. I didn't want to buy a horizontal 4x6 band saw and the abrasive chop saw is noisy and I don't think the neighbors appreciate me working in the garage at 10:00 at night.
My goal was to design and build a table that I could then mount the portable saw into my vice and also incorporate a miter slot which would help to cut square cuts and of course angled cuts.
First was throwing together some scrap steel to even see if the concept would work. Here is a shot of the prototype welded up.
The holes are where the table bolts to the saw.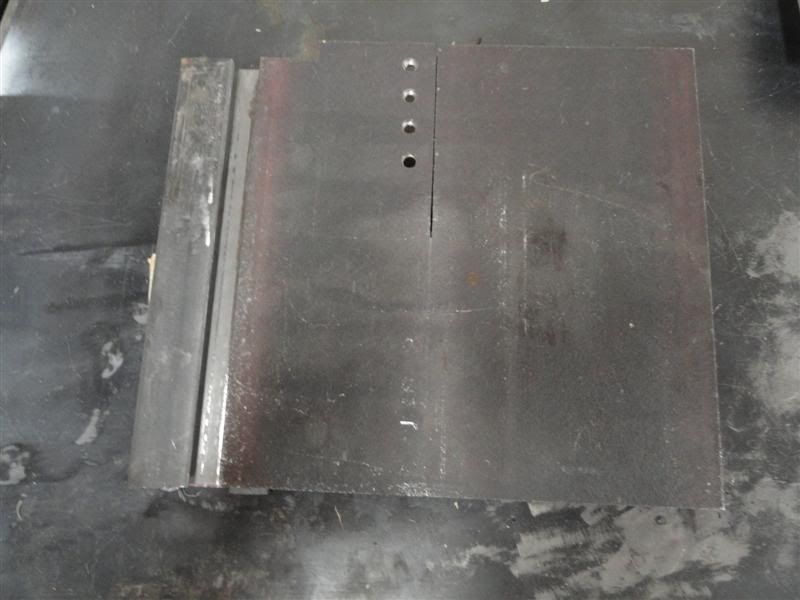 And, by using the inverted "T" style miter slots which trap the miter gauge, I could then use the miter gauge as a third hand to clamp material to, and not worry about it falling away from the table (hope that makes sense). To build out the miter slot, I welded some flat bar set back from the edge, then spanned the miter slot with another piece of scrap flat bar. Somewhat similar in effect to cutting a dado groove.
Here is a shot of from below the table to illustarte the miter slot. Another piece of tube was welded to the underside to serve as a way to mount it in the vice.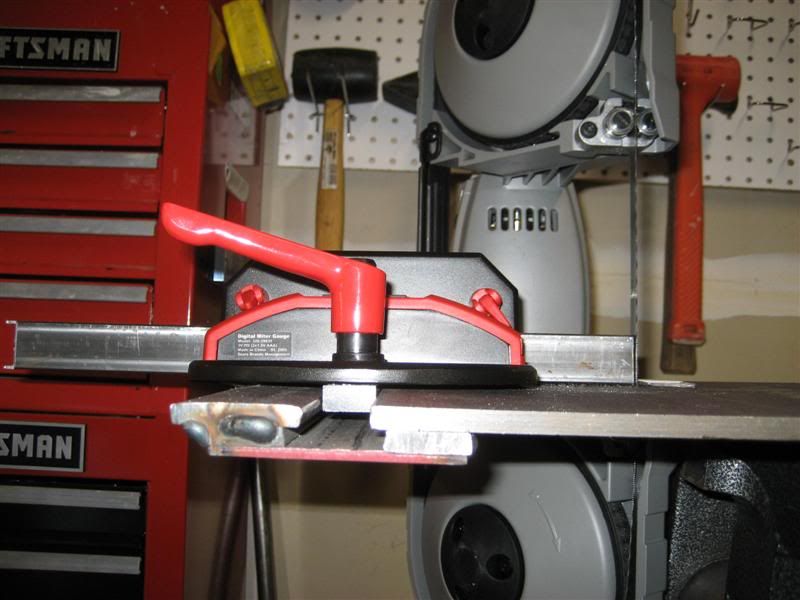 Action shots ! - cutting a 90*
Also clamped some square tube to the table to make-shift rip fence to see how that would work.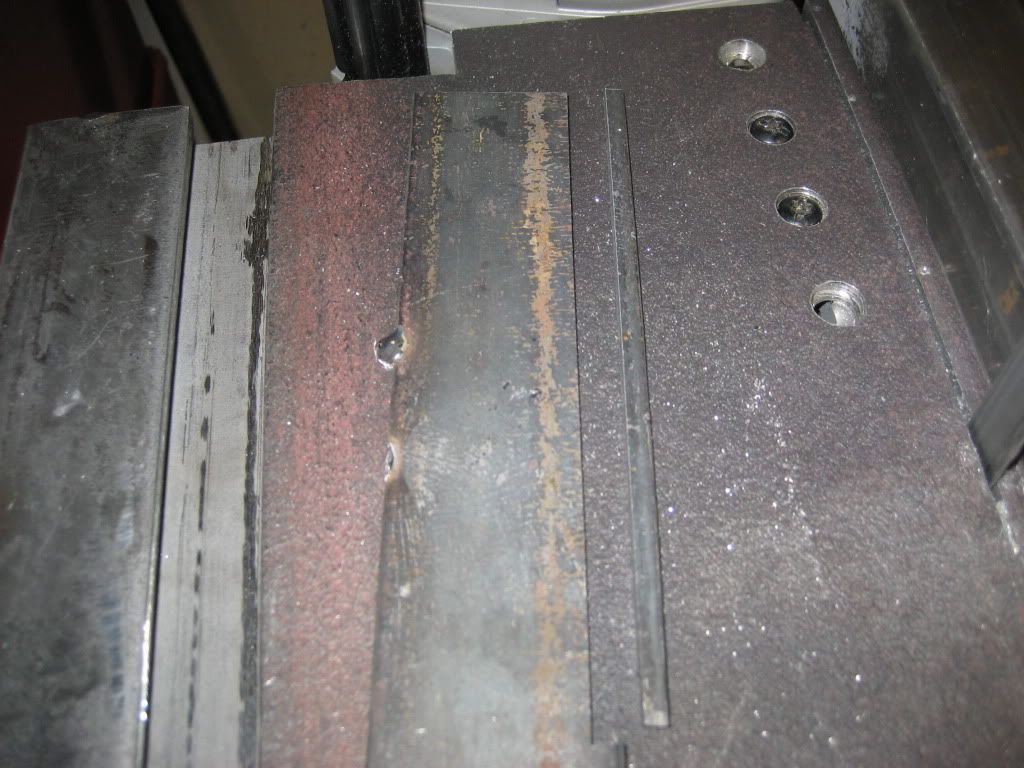 At this point it looks like placing th miter groove on the right hand side of the table would provide more clearance.
Next step was to work on a more refined finish (and lighter) version.
-Dan.